Ever wondered what the very first episode of Red Bar Radio sounded like? You can download it right now and find out!
http://store.redbarradio.net/collections/downloads/products/the-first-show-audio-download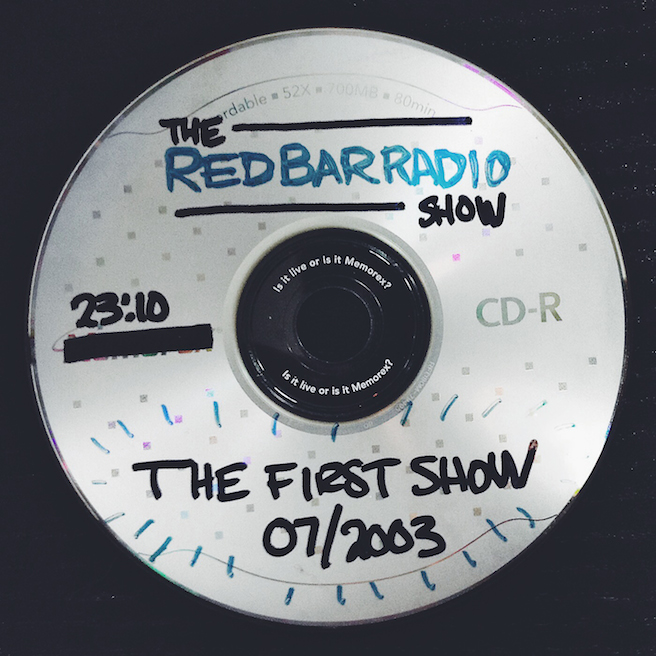 The very first Red Bar Radio episode ever! Recorded in July 2003 in Lake Zurich, Illinois in Ron's basement.
Legend has it, the show was developed as a "spoof" on local morning radio. Way back before "podcasting" was a thing, Mike and Ron were playing around with microphones in Ron's basement. The boys had a bunch of cheap audio equipment that they used for recording songs. One evening, while testing a microphone, they decided to hit record and pretend they were doing a radio show. This is what was recorded.
At the time, Mike and Ron were running a video and audio production company called "Red Bar Productions." The fake radio show was posted on the front page of the production companies website, and the link was shared with a few friends. A few people seemed to enjoy the mock radio show, and encouraged the guys to make another one. Mike and Ron continued to record episodes. Over the months, they wrote to other websites asking if they would do "link trades," having other sites post links to the episodes in return for a plug on the show. From there on out, Red Bar started to grow an audience.
A ton of crazy shit has happened since then. Enjoy the first episode.
---