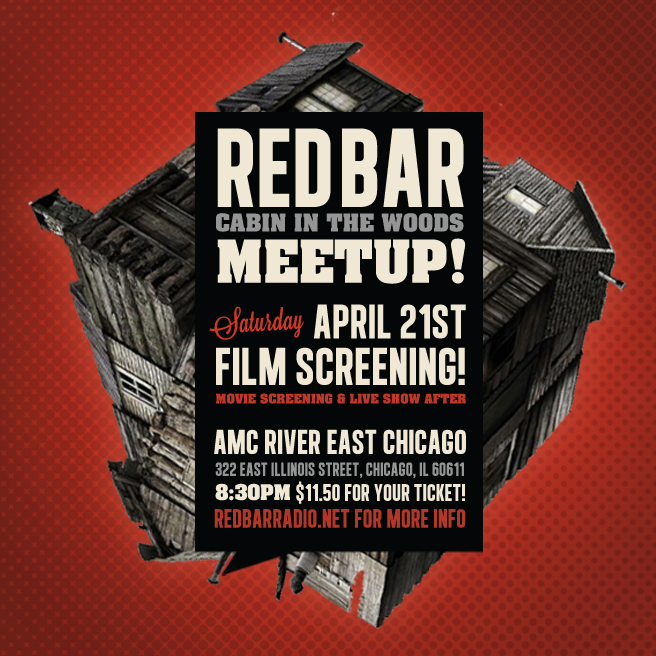 Come hang out with us this Saturday while we go see the new movie THE CABIN IN THE WOODS! We will be going to the 8:30 PM show at AMC RIVER EAST in CHICAGO.
You can get tickets for this showing by going to the AMC RIVER EAST WEBSITE.
Show up at around 8PM and meet in the lobby closest to the screen that it's playing on.
The theater has nothing to do with this event, so don't call them asking about Red Bar. We are simply just meeting up to watch the movie! All ya gotta do is buy a ticket online or get em at the theater like you normally would for a movie.
WHERE: AMC RIVER EAST – 322 East Illinois Street, Chicago, IL 60611
WHEN: SATURDAY, APRIL 21ST – 8:30PM (Meet in lobby at 8pm)
COST: $11.50 (PRICE OF MOVIE TICKET)
TICKETS & INFO: AMC RIVER EAST WEBSITE
Directly after the movie, comedian Lewis Rhine and I will be going back to the studio to do a special SATURDAY NIGHT SHOW! If you are coming to the meetup and would like to sit in on the show after-wards, please email [email protected]
---