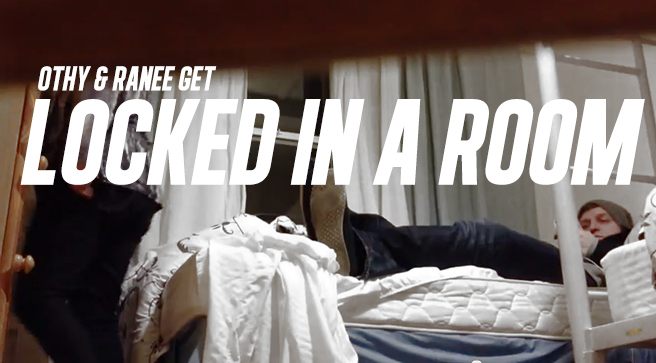 While in Los Angeles, we played a prank on Othy & listener Ranee D'Ambrosio where we locked them in a bedroom for 20 minutes. Within the first 3 minutues, Othy panics and puts a hole through the door, and breaks the screen out of the window attempting to jump. Check out the must-see videos below.
Also, if you think we were too mean, please listen to the show where we explain this situation. It's somewhere.
This content is for BARMY MEMBERS only! CLICK HERE to join The Barmy and get instant access!

---