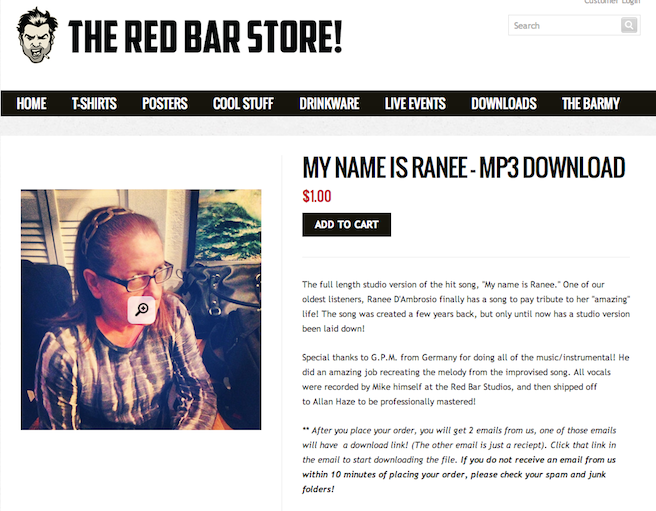 It's finally here! The full length studio version of the hit song, "My name is Ranee." One of our oldest listeners, Ranee D'Ambrosio finally has a song to pay tribute to her "amazing" life! The song was created a few years back, but only until now has a studio version been laid down!
Special thanks to G.P.M. from Germany for doing all of the music/instrumental! He did an amazing job recreating the melody from the improvised song. All vocals were recorded by Mike himself at the Red Bar Studios, and then shipped off to Allan Haze to be professionally mastered!
GET IT NOW! CLICK HERE.
---