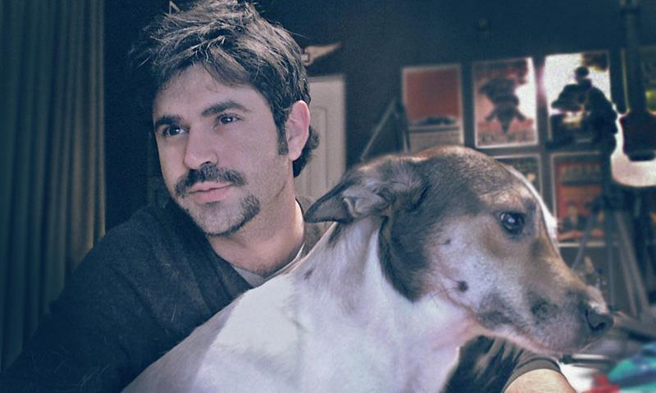 Hey everyone! Although the U.S. does not recognize the Monday after Easter as a federal holiday, we at Red Bar Radio sure do! Just like the Jesus-obsessed countries overseas, we feel that we need another day of rest in order to fully take advantage of whatever it is Easter is about. Also, my dog is a rabbit.
All of that is actually just an excuse to get a day off. And when I say "day off," I mean I have a million things that I need to work on for Red Bar today, and not enough time to squeeze in a new live show.
Over the weekend, the amazing Red Bar fans pitched in and donated over $1600 to help pay for all the new equipment needed to launch our FULL, MULTI-CAM "TV" VERSION of the show! We might be able to get this all up and running by the end of the week, or early next week! That is why I really need today in order to get a ton of shit done.
I am finishing off the re-design of the studio, making into more of a TV friendly style "set." We will be wallpapering the walls with custom graphics, and I have to create all of those graphics today in order to get them printed on time for the launch of the new live show. Not to mention all of the new stuff I need to set up, etc.
So although you are most likely bummed out with no live show today, just think of how awesome the NEW live shows will be! ALSO, I'm not leaving you empty handed.
On Friday, we did a SIX-HOUR BONUS SHOW! That show is up now, and FREE for everyone, not just Barmy members! Check out the post below this one to download it!
We'll see you tomorrow with a GIANT live show, featuring Matt Dudley, Ryan Durdin, and from the band HUMAN AFTERTASTE, listener COLIN CROWLEY!
MUAH!
---