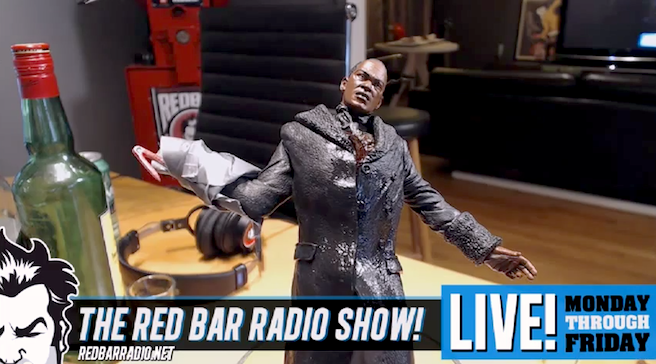 Sergio, one of our favorite Mexican listeners, sent in this totally life-like Candyman action man. When we leave the studio, we like to keep a webcam on him at all times, just in case he decides to get all puppet-master on us, and tinker with the equipment.
Watch this video from beginning to end to see a startling discovery, of which cannot be explained by science.
This video is available in THE BARMY! Sign up now!

---