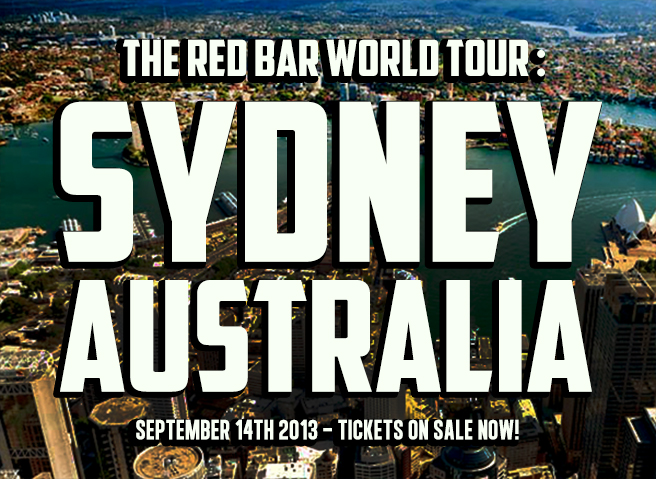 RED BAR LIVE IN SYDNEY AUSTRALIA – SEPTEMBER 14TH 2013 – 8PM
Finally! Red Bar is coming to Australia! After long and thoughtful consideration, we decided on SYDNEY. I know, I know, a lot of you live in Melbourne. It's only about an hour away by airplane! Anyway, couldn't be more excited to travel 27 hours to a different planet. This would have never have happened, without a listener named SARAH. You probably don't now Sarah, as she doesn't hang out in the Facebook group or call in to the show, but Sarah went ahead and purchased the airline ticket for me to come out! A very, very expencsive airline ticket. We must properly thank her at the show.
We'll be in town from September 12-18, for a whole week of parties, meetups, and a live show on Saturday the 14th!
TICKETS & INFO: https://redbarradio.net/tour
---