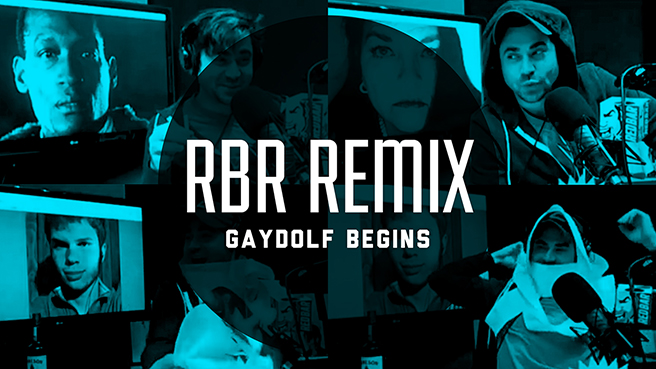 A five-hour after-show from 12-11-11 edited down to a tight, listenable hour.
The show was co-hosted by Jarrett Williams (couple months before he vanished and Banana Bit fell apart) and features Manu, some psycho girl, calling in and harassing the show all night / going over listeners' Facebook pictures / talking to gingers and giving them fashion advice / lots and lots of drinking / playing with the TV / Manu won't stop, a whole bunch of callers "overwhelming" the air / worshiping Candyman / "Freezing" the webcams with compressed air / playing with knives / Gaydolf Kissler makes his first appearance / toilet paper mummy, studio is lit on fire / broken glass all over the place / more fire / dancing shirtless Othy / cohost cam gets detached, "MTV Desks" / Candyman in "Final Destination 5" / some guitar stuff to round it off at the end, Weezer parody "Holocaust".
But together by a listener named LINDSEY WAYNE.

---