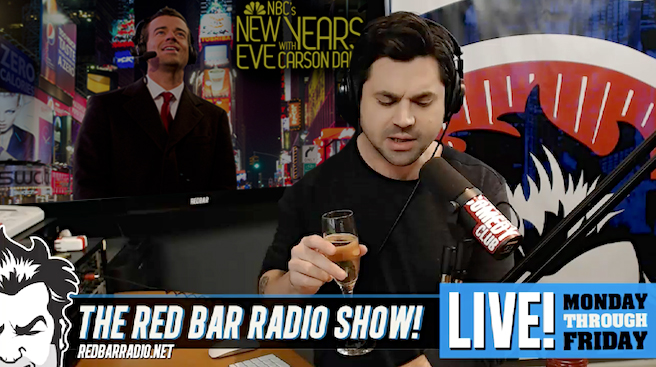 PARTS 2,3, & 4 on THE BARMY! It's our big New Year's Eve Special! Mike covers NBC's ball drop with Carson Daily. This show may be a little tough to listen to without seeing all the video along with it, so I'm gonna release the FULL VIDEO VERSION of this show for FREE so everyone can enjoy!
HERE IS PART 1 OF THE VIDEO VERSION:

Make sure to join the BARMY, as we did a 7-hour after-show after this one! http://redbarradio.net/barmy MUAH!
Podcast (rbr): Download
---